IBD Awareness: A Year Of IBD Content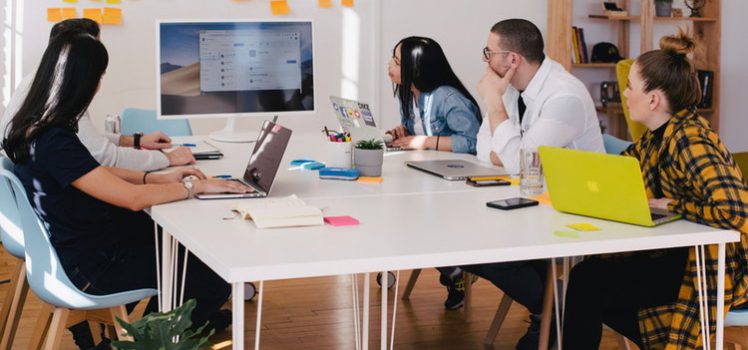 Over the last year, we've discussed IBD extensively here, on the FindMeCure blog. From current, at the time, trends in treatment and recruiting clinical trials or drugs being developed to practical advice on how to come to terms with your diagnosis and take better care of yourself in your new situation, we have covered a lot of topics.
We talk about your concerns and questions with so much care and love, dedicated to providing you with all the useful information we can find, that today, in light of IBD Awareness Day, we decided to take you on a journey through all the IBD blog posts of the previous months. If you're new to the blog, take a look at the most relevant posts you'll find here. If you have been following our content, enjoy this summary of every topic we've covered so far.
In retrospect, we hope you found a lot of value in our posts here on the blog. If there is one thing we want you to take away, it's the optimism we all share in the team that the future of medical developments looks bright as long as we put our trust in scientific progress. With new treatments being developed every day, a cure for some of the least understood diseases of our time is bound to emerge.
Around this time last year, we were talking about the more than 230 clinical trials for Ulcerative colitis. With so many options available, how do you choose the right trial for you? If you have been following the blog, you know that not all trials that pop up in your search are equally as promising – some of them are in phase I yet. A year later Filgotinib came out of phase III trial showing positive results.
In case you're the kind of patient who's always on the lookout for ways to be more proactive, we selected a few of the more trustworthy complementary treatments for Ulcerative colitis. From anti-inflammatory herbs to probiotics and acupuncture, check out these 6 ways you could supplement your treatment. Be cautious, however, as not everything that works for others is guaranteed to work for you and keep in mind that your doctor should always be your most trusted source of health-related information.
For all of your UC-diet questions, we wrote "Is Gluten The Devil" after consulting some of the most prominent research in recent years. A few months later we returned to the topic of IBD and nutrition, this time asking the question "Is IBD linked to eating disorders?". After numerous stories from people battling IBD who experience body image issues and struggle to make peace with their weight fluctuations and the way IBD has affected their relationship with food, we wanted to shed a light on how complex and vast this topic really is.
Another research on what people with IBD share led us to 4 hacks for handling life with IBD. For those of you who are new to the whole experience, learning from other patients can be a fast way to get the hang of it. Not surprisingly, one of the items on the list urges you to… reach out. Find your community, share your experience, don't be alone in it.
And speaking of, mental health is so underrated when talking about IBD and it calls for a wider conversation. Last fall we shared some much needed coping skills with you – again, tested by people who know what they're talking about.
Depression and anxiety are higher in people with IBD compared to the general population, so it's especially important for you to take good care of your mental health. If therapy or counseling is not an option for you, join a patients' community, develop your bonds with loved ones, start a mindfulness or meditation practice – whatever sounds the most appealing to you, just don't brush self-care aside.
It might be extra hard for newly diagnosed patients. The diagnosis comes both as a relief and as a shock. You finally have the answer to your symptoms but more and more questions begin to emerge. Relax, take a breath and approach your own personal research with as much level-headedness as you can muster.
Don't immediately jump to catastrophizing, wait for your doctor's evaluation and remember that disease prognosis is not set in stone. With new treatments being developed, better IBD care is not only possible but to be expected in the foreseeable future.
And if you ever despair and think to yourself how unlucky you are to be diagnosed with an autoimmune disease, remember that you're far from alone in your struggles. We don't like to gloat over the misfortunes of the rich and famous but we do like to remind you that health issues strike indiscriminately and even those who can afford the best level of medical care, still don't have it easy. IBD sucks for everyone and that's 'the tea'. You're not odd for struggling with IBD and body image if even Shannen Doherty, a 90s Hollywood IT girl, had self-esteem issues while battling her IBD.
Last winter we also addressed 6 of your questions about biologics for IBD. Biologics show a lot of potential when it comes to the treatment of autoimmune disease and we've talked about them before in the context of RA treatment. However, because of the way they suppress the immune system, a lot of you have concerns.
While those should be taken to your primary physician, we took upon ourselves to answer some of the most common questions to the best of our knowledge. Some side effects of biologics are still under investigation but a lot is known by now about the way they interact with the patient's immune system. Should I get vaccinated before I begin treatment? What are the benefits? Why the scary side effects? Check out our post to find out.
We have to admit, however, we don't speak from experience. We lack the specific expertise that comes with having gone through all of this. This is why we like to invite other bloggers who are themselves part of the IBD community to cover certain topics. Natalie from The Spoonie Mummy was kind enough to share her advice on how to prepare for a colonoscopy here on the blog. The perspective of someone who speaks from personal experience is invaluable, so check out what Natalie has to say about colonoscopies and don't forget to schedule your regular check-up as well!
What many IBD patients feat at the beginning of their journey is the possibility of having to go through surgery. Though no medical professional can with 100% accuracy predict whether or not you'll get a permanent stoma at some point in your life, if the mere thought of it is nerve-wracking to you, maybe gaining more perspective can help. Here are some stoma bag answers to the questions you might be too afraid to ask yet. We recommend you talk to your doctor about all of your concerns but going in with some basic knowledge about it can't hurt.
Another worst-case scenario that might be on your mind as an IBD patient is colon cancer. The third most diagnosed cancer in the US is not a joke but it's important to separate fact from fiction and know the myths we might fall prey to. Don't be led by misinformation, instead, get acquainted with the latest guidelines and following Natalie's advice, prepare yourself for your regular colonoscopy.
And when you schedule your next check-up, do some preparation in advance with one of the top 5 apps for managing IBD. By tracking your symptoms and daily routine, you give your doctor a better insight and therefore a better chance at treating your case. Managing IBD has a lot to do with gaining a better understanding of it, as continuous research shows, so use one of these trackers to see how your IBD operates.
For those of you who recently got a stoma bag or are considering surgery, we even strayed away from our usual health topics to open up a conversation about dating after ostomy. It has always been our priority to address your concerns and while researching the reality of stoma bags the topic of romance kept popping up. This post like many others is informed by the experience of real-life people.
Last month we covered two additional IBD topics – first, we took the opportunity of IBS Awareness Month to set the two very different conditions apart and shed some light on what makes IBS even more difficult to treat, even though the symptoms are different. Then, we covered the topic of pregnancy by answering your questions one week and sharing Jenna Farmer's advice the next.
We wanted to make sure some of your most common concerns are properly addressed with the research to back it up before we opened up the conversation. The lovely Jenna Farmer from A Balanced Belly was so kind as to share some advice, speaking from her own personal experience with pregnancy in times of IBD. You can follow her journey on her blog as she posts regular updates about her venture into motherhood – Jenna has a newborn baby boy now.