Myasthenia Gravis In Times Of Coronavirus – Minimize The Risk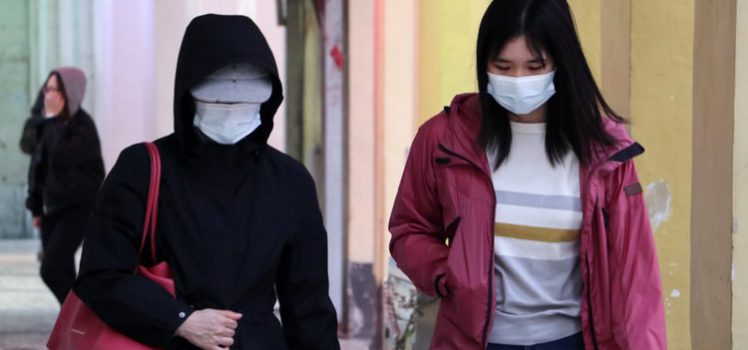 We know by now that while most cases of the Coronavirus are mild and highly manageable (as many as 82% by March 8), the new virus is most dangerous for the elderly and those with compromised immunity. This is why it's perfectly understandable that even as sensible opinion leaders caution us to be alert but not anxious, Myasthenia gravis patients have more reason to worry than most. 
Today at FindMeCure we'd like to use this Patient Safety Awareness Week to talk about MG and the risk of Coronavirus and hopefully, put your mind at ease by giving you some actionable, sound advice backed by trustworthy sources on how to protect yourself (and those around you). 
We're not here to tell you to "stay calm" because we do realise the risk of complications is higher if you take immunosuppressive drugs – which many MG patients do. We also know that respiratory issues are already a concern for you. In order to take the best possible measures neither underestimating the risk nor panicking is going to help.
Yes, you do need to be a bit more careful than the average person. But exactly how careful is careful enough?
First thing first, you might be tired of hearing it but proper handwashing goes a long way. How exactly is it going to help? Second to respiratory droplets (someone coughing or sneezing less than 6 feet away from you), touching contaminated surfaces is the fastest way to spread the virus. 
Even though the virus doesn't live long on hard surfaces (researchers still speculate about how long but it's closer to hours rather than days), touching surfaces in public places – think benches, doorknobs, handles on public transportation, etc. – is a big no-no. Especially if you then touch your face. Wash your hands for more than 20 seconds with warm water and soap before you touch your face or have a meal. Hand sanitizer is not as effective unless it has more than 60% alcohol in it – but some simple soap is perfectly enough. 
Speaking of surfaces in public, you can avoid dealing with cash for some time as well and pay with card or your phone when possible. Keep in mind that your phone needs to be sanitized as well. Think about all the surfaces you touch every day – do you then immediately wash your hands before fishing for your phone to change the song or accept a call? Unlikely. 
While staying home is your safest bet until governments have a better grasp on the issue, it might be bad for your mental health. If you choose to go out, remember that outdoors is better than indoors and crowds are to be avoided. 
If your drug is administered in a hospital, it might be a good idea to call beforehand to check if it's safe there for someone with your condition. They might be able to administer your treatment at home or at least provide you with accurate information (like if there are cases of Coronavirus there and what precautions are being taken) and measures for you to minimize your risk. It's always worth voicing your concerns to your doctor. 
Get your flu shot if you can. If your doctor is on board and agrees it would be a good idea in your case get your flu shot – preferably at a pharmacy, instead of at the hospital (if this is an option in your country). We want to address the people asking – no, the flu shot, unfortunately, cannot prevent Coronavirus. What it can do is protect you against another possible complication – it will be easier on your immune system if it doesn't have to fight the flu as well. 
Work from home if possible and if this is simply not an option – let your coworkers know about your condition. The people you spend the most time with should know to be careful and postpone even important face-to-face meetings if they're feeling unwell. 
Be assured that efforts are being made to find both a vaccine and a reliable treatment. In fact, there are as many as 16 clinical trials already available on our platform ranging in purpose from observation to prevention to treatment. Researchers are looking into stem cell therapy, the anti-HIV medication Kaletra, drugs used for the treatment of malaria and hepatitis as well as remdesivir, a drug originally developed for Ebola, as possible avenues. So far remdesivir seems to be the most promising treatment but as the world is awaiting the results from the clinical trials, knowledge about the Coronavirus is growing and the numbers are changing.

Make sure you get your information from reliable sources and stay cautious and vigilant but don't allow pessimistic thoughts to overtake you. You can read more about practical precautions at FlattenTheCurve (and the NHS for people in the UK), though not all of the information is going to be applicable to you. Your case truly is different and while the general guidelines don't take into account how scary it can be to take immunosuppressive drugs or otherwise have compromised immunity in the middle of a pandemic they can still offer useful and actionable information.