Shadow's Edge: Your Cityscape of Mental Health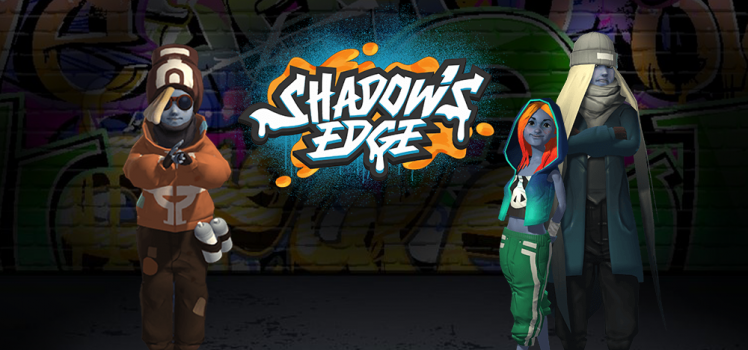 Here on the blog, we make it a priority to share tips and resources for patients struggling with chronic illness. This is why we are excited to introduce you today to the team of Shadow's Edge – a smartphone game for young adults whose mental health has been impacted by chronic or serious illness. The game is free to download and play, however, as always we advise you to use it as a tool for self-help and not a replacement for professional help.
What is the inspiration behind the game and who came up with the idea of Shadow's Edge?
Our founder, Sheri Sobrato-Brisson, was diagnosed with brain cancer when she was just 24 years old. Sheri amazingly survived the experience, but she found that the hardest part of cancer came after cancer treatment. There weren't many resources out there to help young people deal with the emotional and mental toll of having a serious or chronic illness, so she set out to create a resource for this purpose.
She co-authored the successful book: "Digging Deep: A Journal for Young People Facing Health Challenges," that was distributed to over 800 hospitals and cancer treatment centers.
Sheri knew that she wanted to do even more and let's face it— teens live and learn through their technology. A young person may never pick up a self-help book, so Sheri and Rosemary Lokhorst, the producer of Shadow's Edge, decided to make psychological content accessible by embedded self-help interventions right where young people are, on their phones, playing games. That's how Shadow's Edge was born.
Who is Shadow's Edge team? And what bonds them?
We are a small women-led team from around the world and we all care deeply about mental health.
Almost every single one of us has either known illness or disability – or loves someone who has – so we are all dedicated to our mission to help young people going through similar circumstances. Our team is also a mix of people from different backgrounds: psychologists, technologists, screenwriters, authors, and artists.
Who is Shadow's Edge for?
Shadow's Edge was designed for teens and young adults facing any type of health challenge, whether it be cancer, a serious or chronic illness, or a mental challenge like depression, or anxiety. Since the rise of COVID-19, we have seen our audience naturally expand to include young people looking to take care of their mental health as they are struggling through what we all are facing. We targeted the age group of teens to young adults because this life stage is critical for identity formation—a process that can be greatly impacted by illness.
How does the game change people's lives?
Shadow's Edge creates a safe place for someone to process their feelings and work through the hard stuff that comes their way. In the world of Shadow's Edge, this "blank page" is not a sterile white sheet of paper. Instead, it takes the form of a sprawling cityscape—one that comes to life through players' self-expression.
The game lets players explore their inner self in a fun way – by spraying graffiti and creating a journal which holds their own personal narrative. They learn skills that they can take back into their daily life. Through gameplay, players can find their voice, come to terms with their experience, and connect to others who are going through or have gone through something similar.
We always encourage players to combine self-help with professional intervention whenever possible, but it can also be used as a self-help practice when, for example, waiting for a therapy to start or simply to work on resilience. We hope that Shadow's Edge acts as an effective tool to help young people to interact with therapists or caregivers in a new, productive way.
Is it suitable for patients with chronic illnesses?
Of course! We created this game to be a resource for patients with chronic and/or serious illness as they navigate through all of the scary unknowns, the isolation of being in-and-out of the hospital, and the loneliness of friends not always fully understanding chronic illness. Going through illness is hard, so anyone going through that needs to have a safe space to work through those emotions.
Where is this adventure going?
We are always growing and expanding to create more opportunities for our in-game community to grow and to flourish. We are starting to work with partners and have more research coming up as well. We also have some cool stuff in our development roadmap that we aren't quite ready to announce yet, but we do have many new and exciting things happening soon.
What shall we expect in the nearest future?
We are working on exciting new features in our in-game community and we are releasing an update to our game very soon, so keep an eye out for the new features we have lined up!