Universal Health Coverage: Accessible, Affordable, People-Centred Care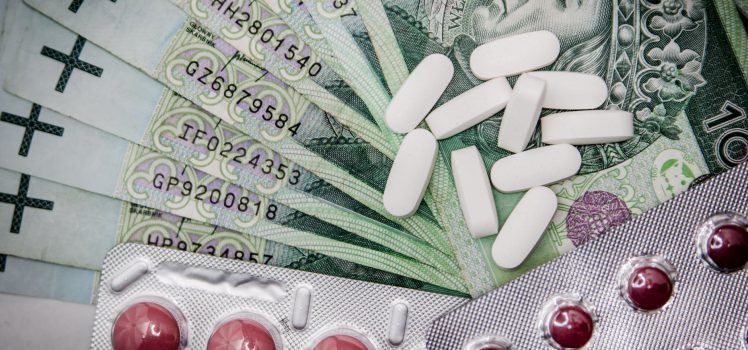 These past few days have been very important for FindMeCure – both World Patient Safety Day (December 9th) and International Humans Rights Day (December 10th) are awareness days we can relate to and we deeply care about the fight they represent. We believe in a better world for all of us and health is the foundation of this goal. 
This is why we chose today, International Universal Health Coverage Day to raise awareness about how close we are to living in a world where everyone can receive affordable health services when they need them. UN Secretary-General António Guterres calls health for all an "investment in humanity, wellbeing and prosperity for everyone" and we at FindMeCure believe that should be a common goal we all strive for. 
"Keep the promise"
This is the theme for UHC day 2019 after the historical moment when world leaders endorsed the most ambitious declaration on health at the 74th session of the United Nations General Assembly in New York on 23 September of this year. The declaration is the most complete set of measures and promises on health to ever be adopted at such level. We are all encouraged to hold them accountable so that the goal of UHC by 2030 can be achieved. 
It all started on 12 December 2012 when the United Nations General Assembly accepted a resolution which engaged countries with the responsibility of accelerating progress towards UHC. Currently, 1 in 6 people (or 400 million) lives without access to the most basic healthcare; in the USA medical debt is among the leading causes of bankruptcy. According to the World Health Organisation, every year about 100 million people around the world are "pushed into poverty" as a result of medical expenses they pay out-of-pocket.  
The UHC goal is part of a bigger agenda for sustainable development as is the name of the resolution restated in 2015 when countries were urged to spend an additional 1% of their GPD on closing the gaps in health coverage. The mission of UHC is entrenched with WHO's goals and beliefs as stated in their 1948 constitution declaring health a fundamental human right. 
What is UHC? 
It's important to establish that universal health coverage is not synonymous with free healthcare and zero cost interventions. Rather, it means affordable universal access to basic health services but it also focuses on prevention, awareness and public health promotion campaigns. Instead of only taking into account the cost of healthcare, UHC also aims at improving access to health services and establishments. People-centred healthcare is the foundation of UHC and it's something we're proud to support and raise awareness about here on the blog. 
So what is WHO's definition of UHC if it's not the same as free healthcare? For them, UHC means
"ensuring that all people have access to the necessary health services (including prevention, treatment, rehabilitation and palliative care) of sufficient quality to be effective, while also ensuring that the use of these services does not expose the user to financial hardship". 
Once again, notice the emphasis on access and quality – UHC is meant to eliminate the financial burden of healthcare on households but also to guarantee that everyone can receive the care they need in any part of the world. 
Is UHC progressive? 
There has been a debate about the way UHC should be financed and applied in practice since many stakeholders see it as an amorphous concept with no clear measures to be taken. The WHO supports efforts of redistribution from rich to poor countries in order to ensure UHC is achievable across the globe. However, private insurance is also being considered as an option, leaving some to speculate about possible schemes that could exacerbate rather than dismantle inequalities. Another pitfall could be that the resources needed for accelerating progress toward UHC are left to the individual governments to determine. 
As far as the WHO is concerned, private providers are not confirmed to be more or less efficient than public services. It seems that the WHO now led by the progressive Dr Tedros Adhanom Ghebreyesus endorses government-funded alternatives. The organisation also makes its stance clear when it asserts that making patients pay for UHC is the most inequitable way to finance such efforts. United Nations Secretary-General António Guterres reminded stakeholders that UHC contributes to prosperous societies and that health drives both social progress and economic growth. 
Where do clinical trials fit in UHC?
Far from the stereotype that clinical trials only test drugs, medical research is a stepping stone for advancing patient-centred healthcare. Clinical trials focused on treatment have been an integral part of improving access to quality care for people who don't benefit from standard treatments or those who want to try an innovative therapy under close monitoring with a minimal financial burden for their family. 
Practices like compassionate use and post-trial access make it so patients can benefit from the treatment in development even if they don't meet the enrollment criteria or after the trial has ended. Apart from the direct impact clinical trials have on the participants, research of novel therapies is also a prerequisite for new, better drugs, devices and procedures to reach the market and thus, the general population. 
Clinical trials, however, don't only test new treatments – they also focus on prevention, early detection and observation so that the global burden of preventable, chronic and terminal diseases can be lifted. By gaining a better understanding of the diseases that plague our societies today, we can give start to public health campaigns, lower the cost of standard treatment or even eliminate life-threatening illnesses like we already did with smallpox. 
Medical research is how the world of healthcare makes progress toward the common goal of a healthier world. If you want to be a part of these efforts, you can donate your time to a clinical trial focused on observation, prevention, screening or health service research. You can learn more about the primary purposes of a clinical trial on our blog, so you can start making informed decisions about your health as well as your contributions to a larger goal.