5 Apps To Help You Manage IBD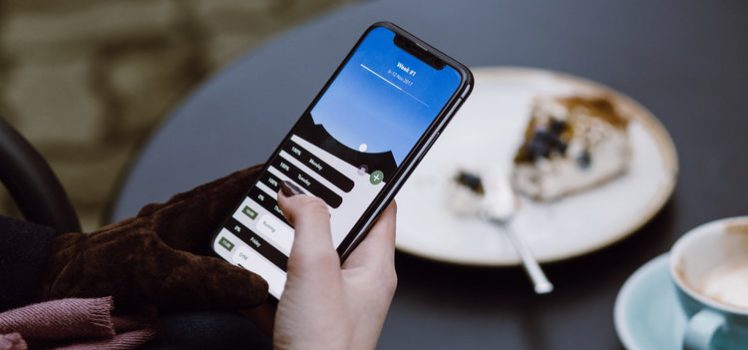 Technology has a way of making our lives easier by automating everything we're not so eager to do ourselves – think dishwasher, vacuum cleaner, especially the ones that clean on their own, they're a real blessing. And, because so much of our lives is now linked to technology, our smartphones are like little treasure boxes – maybe we do the family budget via an app on the phone, we track our period, keep checklists and scan cosmetics to see if there are toxins in them, all with the apps on our phones.
So, when something major changes in our lives it's not that strange to wonder if there is an app that could make what we're going through a bit easier. If you have been recently diagnosed with IBD or you've been recently thinking of tracking your symptoms the 2019 way, developers got you covered.
Though according to the NCBI, the majority of IBD-related apps could use more professional medical involvement, they can still be a useful tool, provided you mainly rely on your treatment team for medical information, insights, and advice. Apps can help you closely connect to your body by prompting you to keep a journal, become more observant of what's going on in your everyday life and how it affects your symptoms.
And if you feel a bit overwhelmed by the number of options you can choose from and you don't know where to start, we have some recommendations for you.  
"Love it!! For the first time, I've found very helpful ideas on what to eat to help with flares. Will definitely recommend to anyone I ever come across who suffers with Crohn's", Steven Bradley

"This app is so amazing and informative. Wish I came across it sooner", Deidre Williams
A cute user-friendly interface is also not to be underestimated. Some of the reviewers point out that a lot of the suggested recipes can be inaccurate and contain ingredients that are on the no-no list for people with IBD so maybe take them with a grain of salt until they're updated. And always keep in mind that an app is no substitute for a registered nutritionist or a doctor. If you notice something unusual about your body's response to foods you previously tolerated, don't hesitate to turn to a specialist.
Yes, we may be grown-up adults but stool just sounds so emotionally detached and clinical. Keep that for your doctor's office. If you live the IBD life, a poop tracker is what you need. We won't bore you with the importance of tracking your bowel movements, food intake and anything you do in your day-to-day life really, we're just going to say this: you can be surprised what change the little things can make, so you better be aware of them.
You might discover a pattern and even if makes no sense to you, your doctor or your dietician may spot something you missed and suggest additional tests to see what's really going on. The app provides analysis of your data based on the Bristol Stool Scale but we recommend you go over your log with a specialist as well.
"Never had a problem with this app find it really helpful for tracking as I have UC! Also was worried about losing data when swapping phones but figured out I could email myself the data then put it back on the app without having to manually do each log one by one which was a relief! All in all a great app.", sais Emma.
It's compatible both with Android and iOS, and it offers in-app purchases that fall on the cheaper side.
For people living in the UK, this app can be an invaluable resource as it's an all-in-one kind of log, where you can track your medical appointments, symptoms, treatment plan, events that might find relevant. You can even access and share your medical records and communicate with your treatment team if they sign up on the app as well.
It's available for Android and iOS, it's clinician-approved, and it offers a minimalistic easy to navigate interface. If you're from the UK this app can store all of the important information about your IBD in one place, so that your team can have an easier time taking care of you, foreseeing flare-ups and spotting patterns in your symptoms to possibly prevent complications. We cannot recommend it enough.
Available both to Android and iOS users and despite the name, developed with both Crohn's and ulcerative colitis in mind, My Colitis stands out with its cheerful, colorful design. Something that, let's be honest, is important if you're going to be using the app every single day.
With My Colitis you can track everything that can affect the way IBD manifests in your life – meals, medication, mood, and bowel movements are among the top things you need to be aware of when you report your symptoms to your care team. It's helpful to have your log on you at all times. The app also offers insights and is about to add new features soon but, again, we recommend you mainly trust your team's ability to spot important factors and unexpected correlations.
"Easy to use, INCREDIBLE customer support and expanding resources. Track as much or as little as you need or want. Very impressive app that I have recommended to others suffering from Crohn's or colitis.", Jason Savage
Knowing where the nearest public restroom is can make going out a bit easier and less stressful if you can never anticipate when you might need to use the bathroom urgently. Bathroom Scout has got you covered wherever you are in the world. Both Android and iOS users can reap the benefits of easily finding the nearest bathroom.
You can add and rate locations, so the map changes as your surroundings change. Some reviewers say it's not up to date but you as the user can help improve and actualize the information and by doing so, you're making the app better for other people with IBD who might sign up in the future.
"Best app of 5 I tried – great details – I recommend it wholeheartedly!", John O Dwyer
Technology is here to make our lives easier and FindMeCure is what happens when you set out to make the complicated process of finding clinical trials more comprehensible for patients. So, if you've ever thought about alternatives but you don't know where to start, searching for clinical trials on FindMeCure is as easy as choosing your condition.