The Future Of Healthcare Is Technology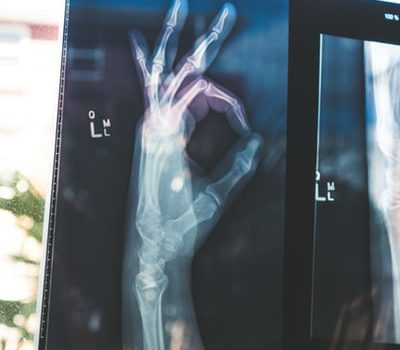 We do what we do because we believe that everyone deserves to be healthy and because we believe in the power of technology to make this possible on a global scale. FindMeCure is not just the Google for clinical trials but also a project that helps facilitate a connection between the world of clinical research studies and the people who need better treatments. Projects like ours are possible thanks to technology and it is technological progress behind a lot of healthcare advancements. 
Today on the blog we're going to talk about 4 technological developments of 2019 that make the future of healthcare look brighter. These devices and software were presented in London as part of the Future Healthcare Exhibition and Conference that took place this past March. We can't help but get excited for all the ways medical professionals will soon be able to use technology in order to deliver better, more convenient, more timely healthcare. Join us on the journey to see what we mean.  
Convenient access to medical records
Healthcare is on the verge of a big digital shift. Not only are online consultations more common than ever but new devices are being developed to help patients measure important health indicators at home and have greater control over their treatment. 
One of the most groundbreaking recent developments is Medicalchain. It uses blockchain technology to help patients view and share their data with medical professionals. Not only does it empower patients by giving them immediate access over their medical records but it also makes healthcare more convenient for both the patient and the treatment team. 
We have talked in the past about healthcare being a team sport. Medicalchain makes it easier for everyone on your team to have access to the same information they need in order to design the best treatment plan. It also makes some in-person visits redundant, thus saving patients and doctors more time. We believe the future of medicine should be centered around patients' needs but it should also make it easier for medical professionals to focus on the important part – treating the patient. Having all of your data in one place is a big step in the right direction. 
Easy cervical cancer screening
The overwhelming majority of cervical cancer deaths occur in low-income societies where healthcare is not as developed, accessible or affordable. A new device might be able to solve this issue by making the disease easier to diagnose by a non-expert healthcare provider early on. 
The EVA System is an easy to operate battery-powered colposcope that can take high-quality images of the cervix. Thanks to an algorithm called automatic visual evaluation (AVE) the hand-held colposcope can produce a diagnosis that is more than 90% accurate in a matter of minutes, thus sparing the patient at least two visits at the doctor's office and a waiting period of weeks or even months. The device was tested in a multicenter pilot study in Korea and it was deemed an effective diagnostic method. 
The EVA System not only produces a diagnosis but it offers a remote consultation feature, allowing for healthcare providers to consult experts in real-time during an examination. Receiving a result at the point of care means women will no longer have to wait for weeks to know whether there's any real reason for concern and it also means that in case of a positive result, treatment can start sooner. 
Early dementia detection
This one is a bit trickier as many people don't have reason to suspect they might be at risk for dementia, thus not looking for a way to detect the earliest possible signs. However, for those who due to family history or environmental factors are at risk and they know it, this new technology might turn out to be life-saving. 
Developed by Oxford Brain Diagnostics this new technology based on cortical disarray measurement (CDM) can catch the first signs of dementia years before any symptoms manifest. It's possible thanks to a new detailed analysis of MRI scans that detect changes in the microanatomy of the brain. The technology is sensitive disruption at the cellular level, according to Dr. Steven Chance. 
This is good news for the clinical trials industry as well. Thanks to this technology how new drugs affect the microstructure of the brain will be easier to measure, thus taking us one step closer to finding better treatments for Alzheimer's disease. 
Loneliness solved by technology?
Loneliness is a global health crisis with some experts saying it poses more dangers to our health than smoking cigarettes. Loneliness is a risk factor for cardiovascular disease among a number of other health issues. But can developments in robotics change the scary statistics?
Genie Connect developed by Service Robotics Limited is a friendly looking companion robot that can have a conversation, set up a video chat with friends and family or a healthcare provider and remind patients to take their medication. The little robot is similar to a virtual assistant but can be customized and it was developed with older adults in mind. The developers believe it will fill a gap left open by humans. 
We can't help but think of the animation movie Big Hero 6. Robots make great medical assistants, they can measure vital indicators and be a huge asset in healthcare. However, human connection can never be replaced and our hope is that such robots will only be used as virtual assistants, not as a substitute for human interaction. 
If you want to be part of the process of bringing medical advancements closer to the real-life people who need them, consider participating in a clinical trial. Clinical trials are not just an alternative to ineffective treatments. You don't need to be disappointed with your current treatment plan or disillusioned with the healthcare system to enroll in a clinical trial and it doesn't need to be your last resort after everything else has failed. 
Many clinical trials develop monitoring or diagnostic methods, they try out new technology or nutritional plans, they observe how changes in lifestyle affect the course of a disease and so on. You can always choose to help medical science bring innovations closer to the people who will benefit from them the most.