The Best Blogs To Follow If You Have Crohn's Or Colitis. Part 1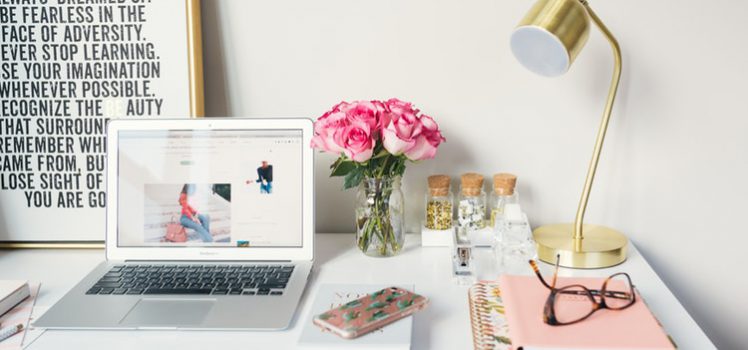 Whether you were recently diagnosed with Crohn's disease or ulcerative colitis or you've had some time to adjust to your new way of life, we at FindMeCure believe that information is your most powerful tool in the fight for your health. Thankfully, the internet is full of valuable resources from medical information to personal accounts of people who have been down the road you're going. Sometimes, however, the abundance of sources makes it harder to find the right thing for you. 
There are so many IBD blogs out there that you'd have to spend days or even weeks of searching before you find one that truly speaks your language. This is all well and good if you can afford to spend that much time looking for helpful advice and motivational stories but if you have a day job to go back to, you might need a quick fix. We've got you covered. 
We did the research so you don't have to. This and next week we'll present you with the best IBD blogs to follow if you're looking for inspiration, first-hand accounts of what life with IBD has in store, helpful health tips, cooking ideas, lifestyle fixes and advice on how to enjoy your life while the storm is raging on. Stay tuned for part 2 which will be out next week. And now, read on to find your next favourite blog. 
The Stolen Colon. Living beautifully with an ostomy

If you're looking for inspiration. 
Stephanie Hughes spent the next 13 years after her Crohn's diagnosis trying every treatment available in hopes of avoiding surgery. Her life was miserable – a strict diet and frequent hospital stays. Until she realised life is not to be lived with so many limitations. Her permanent ostomy opened a new door for her – one that led to being a more present mom, finding her passion for running and swimming and living a life away from the constant pain and worry. "Having this surgery gave me my life back.", Stephanie says. 
If you're thinking of going through a surgery or you recently had an ostomy, this blog is going to give you a more positive perspective on life with an ostomy, while not shying away from the difficult stuff. The blog also provides useful information about ostomies and how to navigate life after the surgery, including pregnancy with an ostomy. But most importantly, Stephanie reminds all of us that life is so much bigger than the hardships we face and there are so many things to be grateful for. 
If you're looking for some positivity.
Jessica Grossman who founded the blog is passionate about spreading awareness and sharing stories of people living the ostomate lifestyle. You'll find a lot of content about body positivity and breaking the stigma surrounding the surgery. Jessica writes earnestly about her life experiences and has an interesting spin on most trite topics. If you need more body positivity in your life, this is the blog for you. 
If you're looking for personal accounts.
Vern has been living with Crohn's disease since 1988. After numerous complications, surgeries and different therapies, Vern started this blog as a part of his path to healing, although as the doctor informed him shortly after he was diagnosed – there is no cure for Crohn's. Healing, however, is not unattainable and you'll know this after the first 15 minutes on his blog. If you long to be understood the way only another patient can, this is the place for you. 
It can be deeply healing for the soul to feel a connection to someone through their writing. Especially someone who has had experiences similar to yours. Vern's writing is easy to relate to and sometimes even funny, considering the subject it covers. His signature posts are titled "You might be a Crohnie" and are sure to have you saying "Yes, me too!". 
If you're looking for reliable information.
Get involved in a community, find ways to spread awareness, receive support or find out more about the latest IBD research and improvements in healthcare. The blog was founded by a UK nonprofit provides resources for people with IBD and their families or caretakers. You can find everything – from emotional support and information about day-to-day life with Crohn's or colitis to ways you yourself can volunteer, donate or participate in events. 
Looking for ways to get involved in research or information about the world of medical innovation? You can find all of it on the blog. Patient engagement is highlighted, so you can find an abundance of ideas if you're looking to contribute in a meaningful way to your local IBD community or efforts to find better treatments. 
If you're looking for information, ways to give, news.
Much like Crohn's and Colitis UK, this one was founded by a nonprofit and has your best life in mind. If you're looking for opportunities to participate in the community, contribute by donating, volunteering or advocacy, you can find ideas here. In the Support section, you will find everything from webinars to IBD scholarships, apps to find the nearest restroom and even summer camp. 
Valuable information about living with IBD is another thing you'll find on the blog. Tips about diet and nutrition, treatments, emotional health, building intimate relationships and starting a family are some of the highlights. Crohn's and Colitis Canada also wants you to know about government support and insurance, so if you're a Canadian citizen, this should be your go-to resource for everything IBD. 
If you're looking for… well, community. 
What you get is what you see with this one. If you're looking for an online support group, a forum and/or personal stories you can relate to this is the place for you. The Expert Q&A is also a valuable feature. You can ask a question that will be answered by someone who knows what they're talking about – like an MD who specialises in IBD. Or you can find your answer by going through all of the other questions that were already asked. 
If you're looking for a feel-good blog. 
Natalie Hayden's optimism is truly contagious. She uploads new content weekly, so you can look forward to a new post for your Monday breakfast or Wednesday afternoon tea. Natalie takes us on her journey through motherhood with an IBD and her positive outlook makes her blog the equivalent of a feel-good movie. This is not to say she only talks about the easy or palatable side of chronic disease, not at all. But the way she covers even the most difficult topics like losing her dog makes this blog the thing you should to read when you're in need of courage.
If travelling is your passion
Amy Aed from Wandering Everywhere is all about travelling even when there's a million obstacles in your way. Yes, even when one of these obstacles is Crohn's disease. If you are passionate about exploring and you're looking for travel inspiration this is the place for you. You can read all about Amy's fight with Crohn's and draw the inspiration and hope you need to put one foot in front of the other… until you reach your dream destination.
Stay tuned for part 2 to find even more IBD blogs to follow. And in the meantime, check out FindMeCure for suitable clinical trials that could make a change in your life.