"Now I am able to clean my own house. Who would take this as a blessing?" Allison's clinical trial experience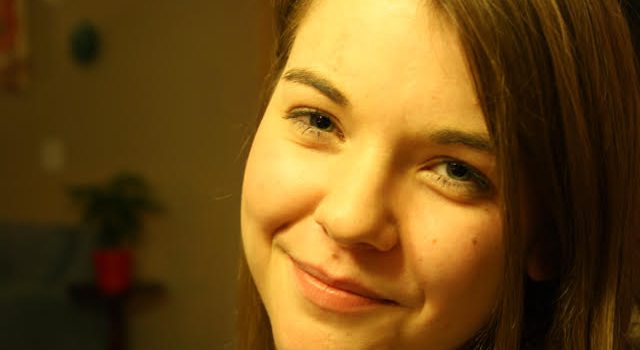 Although the Pain Awareness Month already passed, we at FindMeCure want to reserve a central place for this topic on our blog. There have been many talks on chronic pain in the recent years as it turns out that hundreds of well-known conditions, such as Rheumatoid Arthritis, Ulcerative Colitis, Migraine and so many more, cause long-term pain.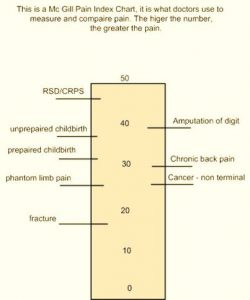 There is one condition, however, which is considered the most painful condition known to the medical community. Complex Regional Pain Syndrome or CRPS as everyone calls it is a debilitating, chronic, sometimes progressive, poorly understood disease that affects approximately 5% of all injuries that occur.  It appears when both the nervous system and immune system malfunction as they respond to any tissue damage from trauma. No matter how serious complications it may cause, there is very little research done. No definite known cause, no diagnostic test, no proven treatment course to follow, no cure (see pain index on the left).
There is a huge unmet medical need in CRPS as this condition may result in loss of the physical function and may lead to significant and sometimes permanent disability. 
We at FindMeCure wanted to explore what medical science is doing on this matter and how this actually affects patients' lives.
Meet Allison
We came across Allison thanks to our partners at Burning Nights CRPS Support. She was diagnosed with CRPS in her right eye, right ulnar side of her arm, and her left foot. Before that, she had many wrong diagnoses and a lot of time lost waiting for doctor's appointments, feeling lost.
"It was a relief when I heard the final diagnosis, even my GP was not aware of it."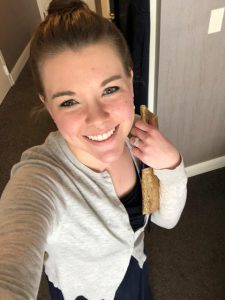 When she first received her diagnosis she had never heard of this disease. The more she was researching this disease the more frustrated she became.
She shared that even taking shower felt like needles and even the air she breathed caused her big pain. No treatment worked. 
Applying for a clinical trial
While searching on the web, her aunt found a link to an innovative treatment that was being tested for CRPS. The information was too complex and scientific as it was official registry information that was not created for patients. Luckily, Allison being a scientist herself, could take the lead in learning more about it and the next steps to have access to it. It was a clinical trial testing Neridronic Acid aiming to significantly decrease the daily pain that patients are experiencing.
It took her four months, constantly calling and emailing principal investigators and study teams of different trials testing this molecule, going from one contact to another.  She had to do all the paperwork, annoying pre-screenings and requirements. Her biggest fear was she would not qualify for any of them but fortunately, she got accepted in a phase 3 clinical trial that she started in November 2017. The trial was being conducted down in Chicago, over a hundred miles away from her but a step closer to a better life.
The nightmare
Allison was not even aware that her biggest pain that she would experience was still around the corner. The drug she was dreaming of was even more painful than the CRPS itself. She had to undergo six-hour infusions four times per week which went straight to her bones. She felt like a "dying skeleton" and didn't want to do this anymore.
"For me my clinical trial was initially very disappointing, I felt very hopeless. The six-hour infusions were very painful. I cried after every infusion and I wanted to quit and I am really thankful I did not".
She started feeling much better four months later, in March 2018. Her pain decreased with two levels and now she is experiencing pain flare-ups once or twice a month, not every day.
The pros and cons
Except for the pain of the infusions, there were other obstacles during her clinical trial participation which she can't  avoid mentioning:
It was difficult for her to drive all this way to Chicago given her painful condition so she had to rely on her husband all the time. This meant skipping work for both of them and handling hotel and travel costs.
"You get reimbursed $75 a day which is definitely not the same as what I would make working the day or having to take the day off because of the side effects of the drug. I was also reimbursed for travel which was a huge benefit but this happened several months later"
Another bad news was that the company didn't provide her with the drug after her participation. However, she knew the drug was already approved in Italy where she could take it if needed.  
Nevertheless, the benefits of clinical trial participation are huge. Although she doesn't take the drug anymore, she feels much better and goes to follow-up visits every month.
"I get updates from the manufacturer of my clinical trial drug as they keep ensuring your safety. Initially I went there just for a medication, but the follow-up visits are definitely something unique because drugs have side effects and they know how to treat you and they know how to take care of you. This is kind of a life-long asset. They are putting patients first."
Now she cannot say she is completely cured. She still has pain flare-ups but these moments are very few now.
"This clinical trial has improved my life. I don't expect a cure but any sort of treatment that can get you from not being able to get out of bed or being in a wheelchair to being a normal person. Now I work 8 hours a day again, I am able to enjoy time with my husband and walk my dog. Now I am able to clean my own house. Who would take this as a blessing?"
How to find Allison
Unfortunately, for rare diseases such as Complex Regional Pain Syndrome, there are not many resources. This is why Allison decided to start a blog where she speaks about her clinical trials experience since day 1 and also shares useful information about the condition for other people in her situation. Feel free to reach her out and get her pieces of advice.
In the meantime, if you are wondering what trials are being conducted for your chronic pain condition, make sure you check the list of the nearest ones at www.findmecure.com.
It's important for you to know that drugs that work for some people wouldn't necessarily work for you. Everybody sees completely different results as our bodies react differently. But you never know if you never try and give yourself this chance and hope.
"Fortune favours the bold", as they say. And I would add: "Medical science rewards those who dare to take part in research".
* Many thanks to Allison Meiklejohn who shared her clinical trial experience during our Pain Awareness Month webinar and her willingness to help others in need. Let's hope for more people like her!
Article by Daniela Shikova