How To Search For Clinical Trials Online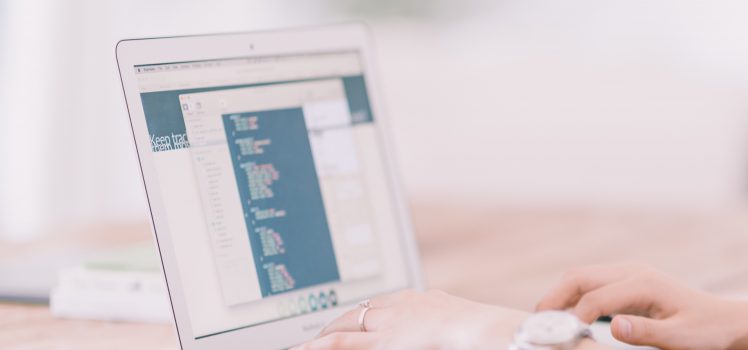 Searching for a clinical trial can feel overwhelming. Not only is the terminology so confusing at times, but knowing where to look can prove to be a challenge in and of itself.
Unless your doctor recommended a clinical trial specifically fitting for you or has at least some knowledge of ongoing trials in your area, you're probably left to search on your own with the help of your loved ones. However, finding the right clinical trial for you is about more than just doing a FindMeCure search.
We have already talked a lot about medical research terminology on the blog. We have given you a snippet at the most promising treatments in development for a number of conditions there is no cure for yet.
But now we'd like to do something a bit different and give you a few tips on how to search for clinical trials online. Everything from how to get the most relevant results to the attitude you need to adopt in order to find the right trial for you is important and should be more widely discussed.
Don't get your expectations too high. You hear words like 'innovative', 'promising' and 'advanced' when it comes to clinical research and it's easy to picture this ideal end-all answer to your problems, high-tech equipment, ground-breaking treatment methods and miraculous recoveries. And sometimes clinical research is about all of that… but sometimes it isn't.
Most clinical trials are assessing better versions of more or less familiar treatments. What this means is that a trial is looking into the ways a new drug can be developed so as to have fewer side effects and allow for higher quality of life.
So, while a drug being tested might not permanently cure the disease it's designed for, it will at the very least be easier on the patient's body, more effective in fighting pain, and/or cause less inconvenience related to the way it's administered compared to similar treatments.
However, thеse smaller steps count and can sometimes lead to bigger advancements than anticipated.
Know the myths. And the facts of clinical research. We hope if you're considering joining a clinical trial, you know that participants are not guinea pigs. The drugs being tested on humans have been proven safe and the later the stage of the trial, the more that's true.
Clinical trials assess treatments that show real promise to be effective and beneficial, so even though they carry risks, the risks are measured against the potential benefits and in most cases far outweigh them. On top of that, you will be informed and have to give your explicit consent about every single thing you go through. And you can withdraw said consent at any time during the trial.
Do your own research and come prepared. What does it mean to be eligible for a clinical trial? What is a biologic treatment? What can be the primary purpose of the trial? All of these are valid questions we're talking about here on the blog.
We're also trying to address all of your concerns so you can have the knowledge you need to make these important decisions about your health. Before you do a search on FindMeCure, don't forget to do your reading. And be uncompromising about your sources too. Make sure the piece you're reading belongs to a legitimate health journal, is written by people who know what they're talking about and provides citations when needed.
Like with Google, there is a smart way to search for clinical trials too… it's just a bit different. The advanced search option on ClinicalTrials.gov provides you with many opportunities to customise your search… if you know what you're looking for.
FindMeCure, on the other hand, tries to make it as easy on you as possible and as intuitive as it gets. Yet, the knowing what you're looking for part remains. Since FindMeCure gives you the option to search for trials depending on your preferred method of treatment, you have to answer a few questions for yourself first.
Naturally, the more specific the options you choose, the better your chance at finding the right trial for you. Think about the trial you'd ideally like to participate in – what treatment is being developed, what phase is it in – and then, being realistic about it, try to find it in our database.
(function (win, doc, tagName, scriptDest, widgetObj, targetScript, m) {win['FmcWidgetObject'] = widgetObj; targetScript = doc.createElement(tagName);m = doc.getElementsByTagName(tagName)[0];targetScript.async = 1;targetScript.src = scriptDest;targetScript.style.width = '100%';m.parentNode.insertBefore(targetScript, m);})(window, document, 'script', 'https://www.findmecure.com/Content/Widget/js/search-widget.js', 'fmc');
Article by Nelly Katsarova